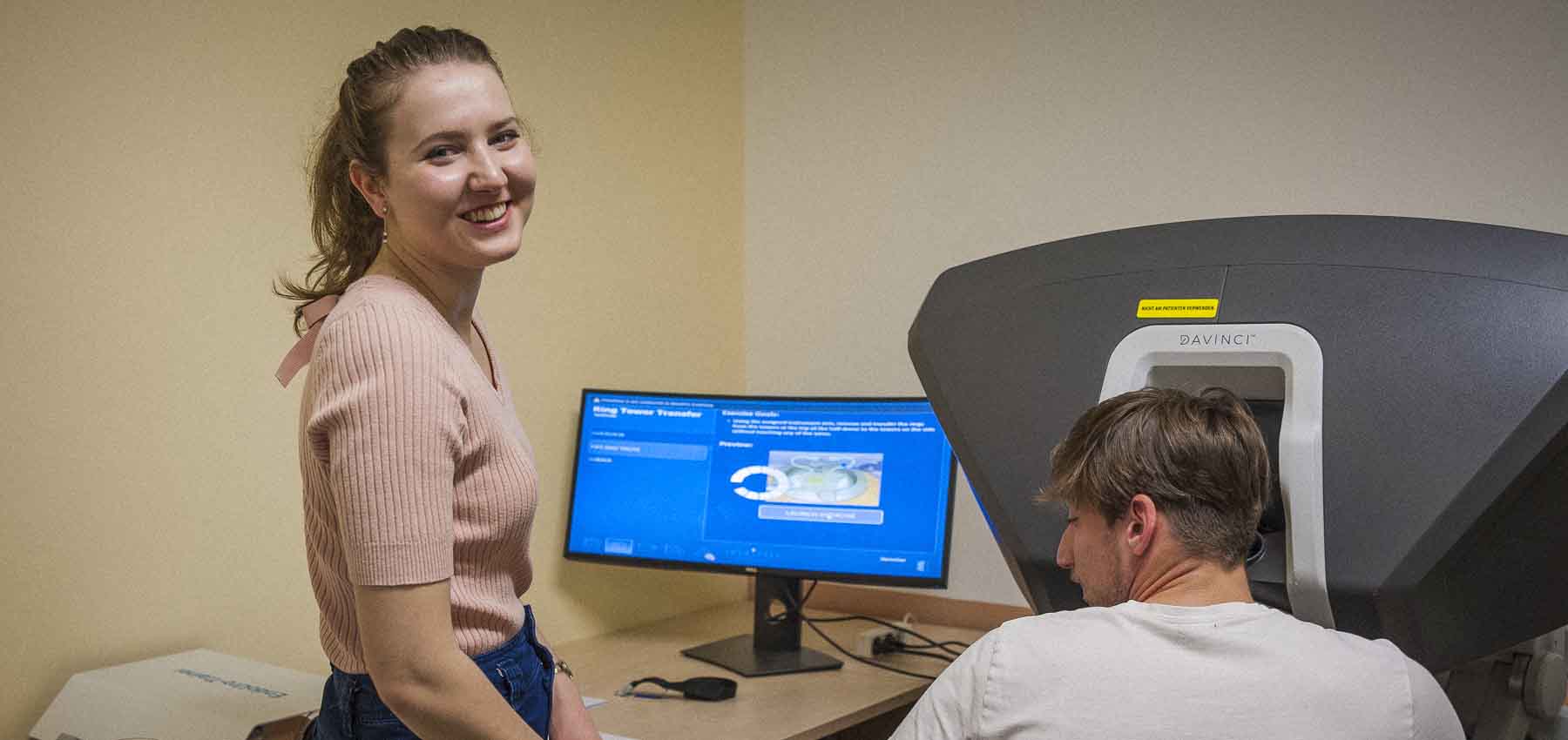 Do you want to try working with the operating console yourself and become a robotic surgeon at least for a while? The Robotic Olympics are taking place again this year. We are starting on 14 March at the teaching center of the Department of Urology, Second Faculty of Medicine and Motol University Hospital. Sign up for individual time slots at the dean's secretariat every weekday from 9:00 a.m. to 4:00 p.m, beginning 6 March 2023.
We look forward to seeing you!
---
For overview of free slots, please follow the table in the Czech version of this news.