The Second Faculty of Medicine supports students with special needs, e.g. students with physical disabilities and sensory impairments, learning disorders, psychological and psychiatric problems. Based on a medical report and functional diagnostics (performed by Charles University), it is possible to make study and examination adjustments.

Everybody can experience a difficult phase in life, studies or relationships; for example when you first arrive at faculty and have to adjust to a new environment or when you cope with periods of study pressure and exam anxiety. Professional counseling can help you overcome these personal and emotional issues.
International students of Charles University who are interested in receiving psychological counselling in English can make an appointment through the Carolina Centrum website or at @email. This service is available to all 'full-time' students free of charge.
when: Every Monday between 12am and 3pm
where: Information, Counselling and Social Service Centre, Školská 13a, 110 00 Prague 1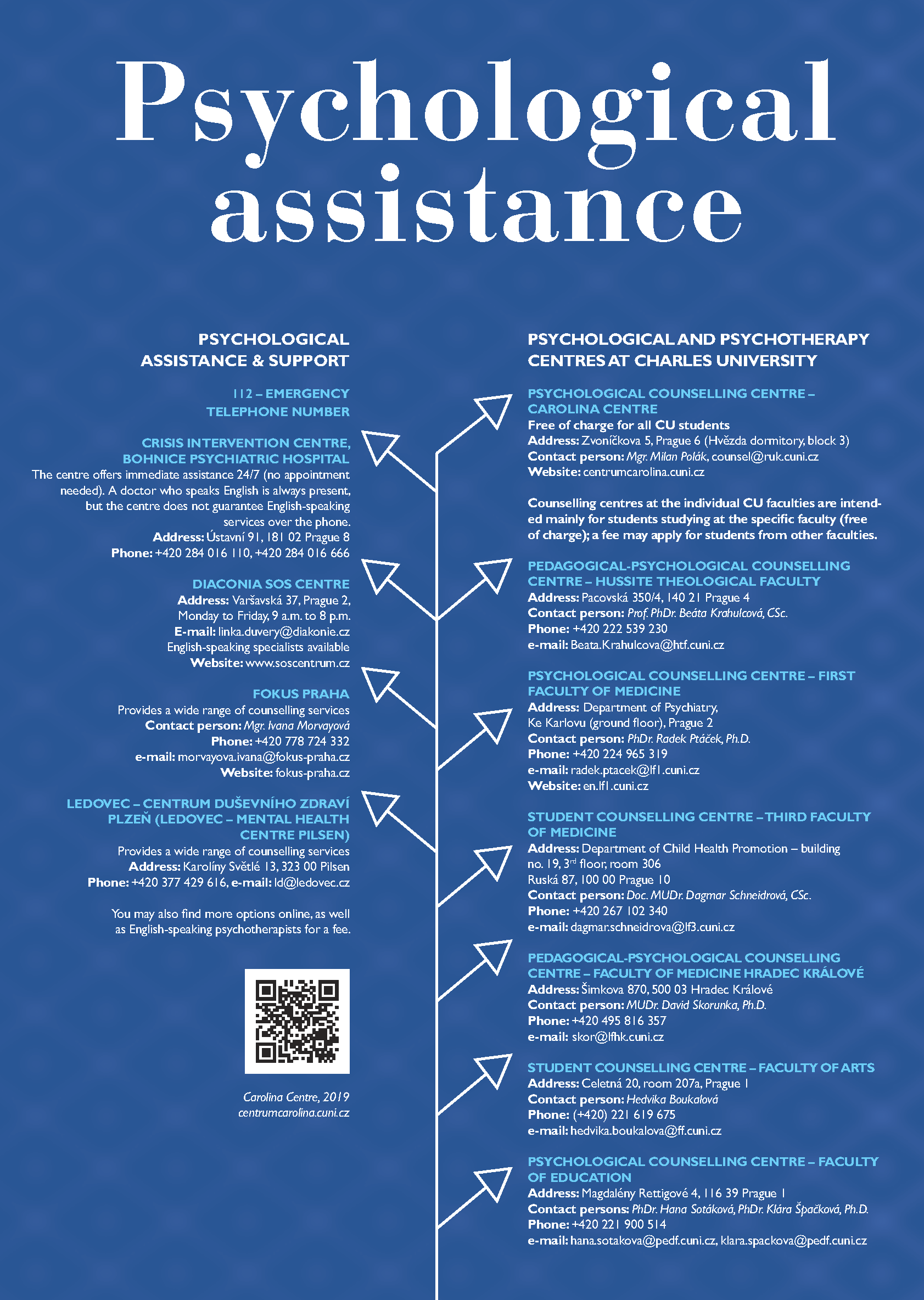 ​