Do you want to ask anything that interests you in connection with the entrance exams and studying at the Second Faculty of Medicine of Charles University in Prague? Do you want to find out more about what awaits you at medical school? We offer you the opportunity to talk to our General Medicine students from different years.
We are holding a virtual meeting on Saturday 21 May 2022 from 10 a.m. to 11:30 a.m. CET, via the Zoom app. At the beginning you will see a short 10-minute presentation that will introduce the entrance exam process. In the remaining time, our students will answer all your questions.
You don't need to sign up in advance, just enter the room and ask what you need to know. You'll be able to log in to the meeting via Zoom on the day on this website. We will post the link before the Saturday meeting.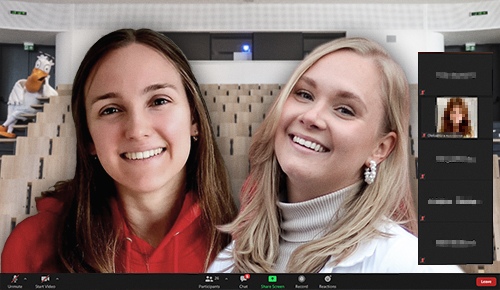 General Medicine
 Abby & Cristina