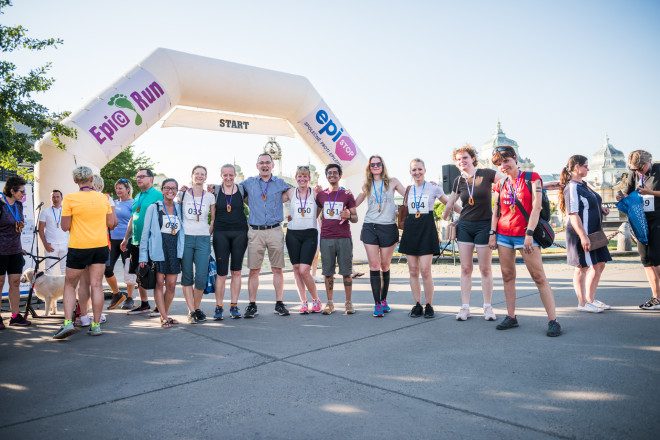 ---
14 June 2023
15.00—19.00
Stromovka, Praha
---
The 8th annual EpicRun charity run, organized by the EpiStop association, will bring an afternoon of sport and information. Anyone can learn from doctors, experts or patients anything about epilepsy and living with it, share their experiences, repeat the principles of first aid. One of the topics will be the situation of children with epilepsy in schools and sports activities.
The five-kilometre route can be completed from 4.30 p.m. on foot, with a pram, children or a dog. Skating, cycling or scooter riding is also allowed.
The main race starts at 6 p.m.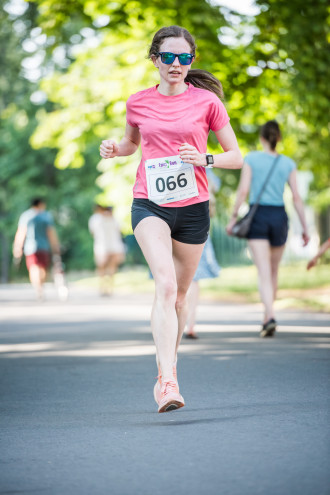 Registration will take place in front of the Prague Exhibition Centre (Výstaviště) from 3.30 p.m., the entry fee is 200 CZK.
The music band Děsband will take care of the great mood from the beginning. During the afternoon, the Czech tap dancing champions Klepeto will perform. Each participant will enjoy refreshments and a sweet reward in the form of the traditional gingerbread medal.
Virtual EpicRun
Would you like to take part in EpicRun, but you can't be in Prague on 14 June? No problem. This year, for the first time, the organizers have prepared a Virtual EpicRun for everyone. Between 20 May and 14 June, anyone anywhere can take part in the sports and charity event and support the activities of the EpiStop Association, which has been improving various aspects of the lives of adults and children with epilepsy in the Czech Republic since 1995.
Simply register and choose how you will complete your route. The organizers will send you instructions on how to pay the entry fee (200 CZK), the start number and then it is up to each runner to decide when and where to start their journey.
You will only need confirmation of the route length (for everyone) and time (for runners only) so that the placings and winners of each running category can be announced. Therefore, it is necessary to use a sports watch or commonly available mobile apps such as Sportstracker, Strava, Mapy.cz, etc. @email no later than Wednesday 14th June.
Everyone will receive a nice diploma and a nice feeling that they have done something for their health and at the same time contributed to a good cause. Help change the world for people with epilepsy with your actions.