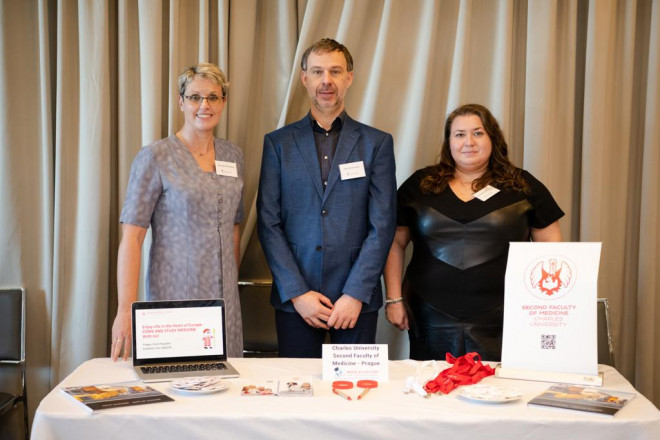 The conference introducing European medical faculties held in January 2022 in Tel Aviv. Written by Mgr. Petra Fabingerová.
---
One of our long-term aims is to seek out and admit the best possible candidates. Therefore, Professor Kachlík, Mgr. Petra Fabingerová and Stanislava Palowska set off for Tel Aviv to attend a conference organized by the local agency Medical Doctor Academy, and to address in person Israeli people interested in studying medicine. In addition to representatives of medical faculties there were also the representatives of Knesset and Clalit, Israel's largest local health insurer, giving their speeches. After the joint part filled with the introduction of individual medical faculties, secondary school students and their parents had the opportunity to talk to us individually and learn more not only about the benefits of studying at our faculty but also about everything that interested them in this context.
Following this event, the first date of entrance examination for the English programme in general medicine also took place, and we must say that the knowledge of Israeli secondary school students is at a very high level. We will be very pleased if as many as admitted to the study really join our faculty. And we will be happy to return to Israel for more students. We hope this is the beginning of a successful cooperation.