MUDr. Michael Svatoň, Ph.D., won the Bolzano Prize for the best dissertation in the field of medicine and pharmacology, and MUDr. Jan Bařinka won the Professor Karel Weigner Prize for the best graduate of medical programs. A total of eighteen personalities from across the university accepted awards from the rector, the ceremony took place on April 20 in the Karolinum Patriotic Hall.
---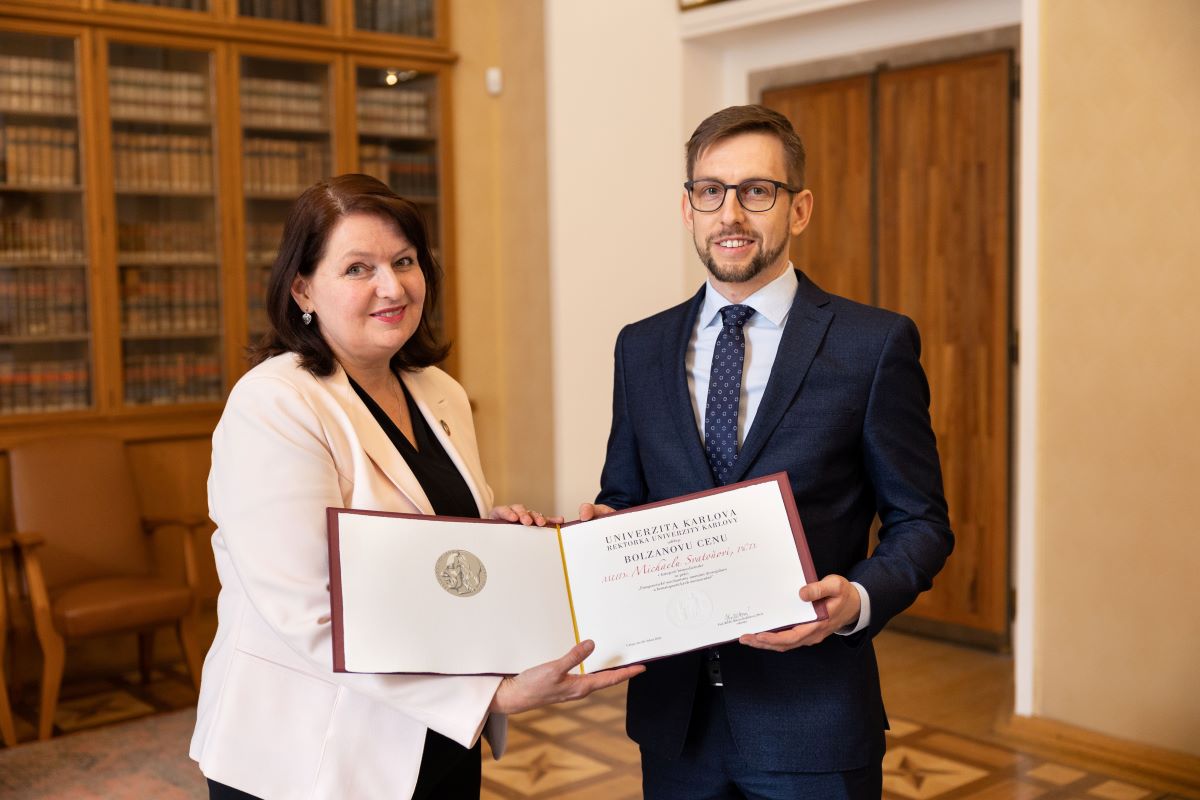 Dr. Svatoň became the winner in the biomedical category for the authorship of a dissertation entitled Pathogenetic mechanisms of immune dysregulation and hematopoietic diseases. His work focuses on the use of whole-exome sequencing in the diagnosis of patients with severe immune or hematopoietic disorders, primarily to identify previously undescribed genetic causes of these diseases. In several patients, thanks to his method, it was possible to discover new mutations in genes that had not previously been described in literature as causal in monogenically inherited diseases, and experimentally confirm their pathogenic influence.
---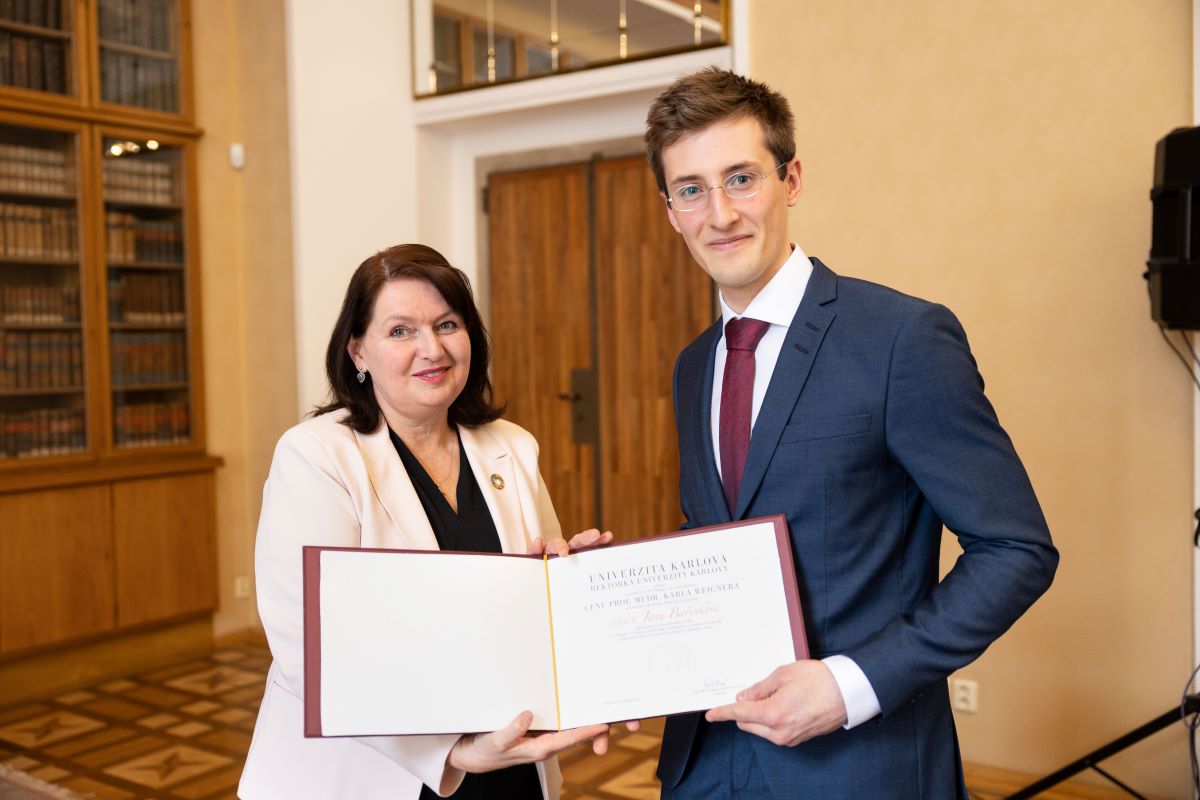 Dr. Jan Bařinka won one of the prizes of prof. MUDr. Karel Weigner for the best graduates of medical programs: Graduated from the Master's degree program in General Medicine. Throughout his studies, he showed exceptional academic results, finishing his studies with an average of 1.00. He participated in several scientific internships, where he started collaboration on the development of software that is used to detect changes in the number of chromosomes based on transcriptomic data. The results were published in the journal Leukemia and subsequently in the journal Blood, in a large-scale study dealing with acute lymphoblastic leukemia in adult patients. The work was also presented at the Scientific Conference of the Second Faculty of Medicine, where Jan Bařinka received the award for the best lecture by an undergraduate student. He is currently working in Berlin, where he focuses on the integration of data from molecular genetic experiments at the single-cell level.
Source and details: web Univerzity Karlovy; photography: Michal Novotný (UK).