The international SozialMarie 2023 or the domestic Gateway to Others 2023. Two awards recently received by the student activity Medics in the streets. They provide free health care and counseling to homeless people and at the same time try to dispel myths about homelessness.
"It's a big deal for us. Although we never expect anything, not even gratitude, and we do everything absolutely selflessly, every such award makes us happy," admitted Mariya Kalantay, a member of the leadership of Medics in the Streets, a 6th-year student of General Medicine at the Second Faculty of Medicine.
The SozialMarie Awards were given to fifteen exceptional socially innovative initiatives from the Czech Republic, Croatia, Hungary, Austria and Slovakia. 288 projects applied for them.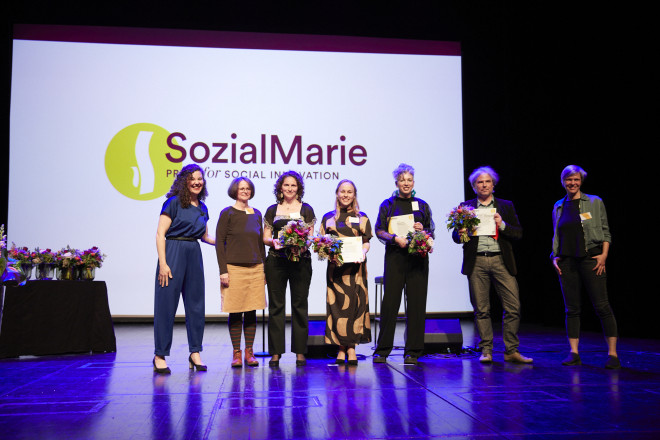 The jury appreciated that Medics in the Streets "fight against fundamental and still persistent problems such as poverty and unequal treatment of discriminated groups. In innovative ways, they provide direct assistance to homeless people or facilitate a long-term sustainable escape from poverty".
The national prize for the Gateway to Others is announced by the Czech Council for Children and Youth and the National Pedagogical Institute. It highlights positive examples and deeds of children and youth in society.
"We hope that thanks to the award, more people will learn about us and our work. They will also reach our social networks, where we dispel myths about homelessness," hopes Mariya Kalantay.
Any student of the Faculty of Medicine can join Medics on the Street right from the first year. They operate not only in Prague, but also in Brno or Pilsen and Olomouc, currently starting in Hradec Králové. They organize recruitment events every fall, but interested parties can join year-round.
"You can write to any of us, on our Instagram or Facebook or e-mail," explains Mariya Kalantay, adding that there's no need to be shy to come even just once. She realizes, like other Medics in the Streets, that this activity is not for every doctor. But she points out what the experience with the homeless can bring to future doctors.
"It's extremely low-threshold. You have the opportunity to talk to people on the street, learn to approach them, and later in practice not to be afraid of such people," lists Mariya. In addition, students can practice nursing not only on the street, but also in regular infirmaries. They often take care of chronic wounds.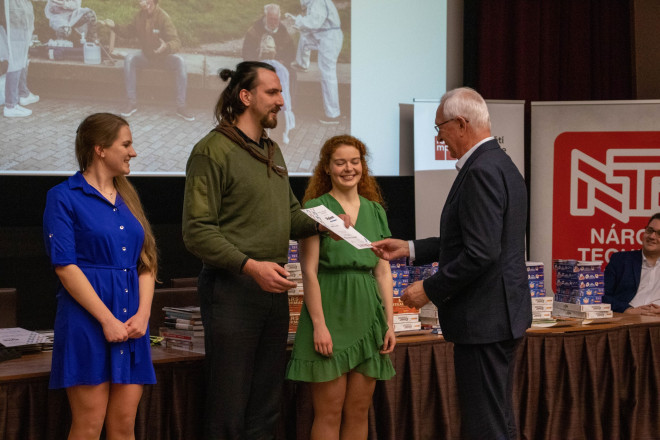 A newbie among the Medics in the Streets has to be a little patient before they get to the infirmaries. There are quite a few interested parties and more experienced people work more often.
"We are a bridge between nothing and a hospital," says Mariya Kalantay from the Prague branch. "It always amazes me how those who have nothing at all are able to give so much: immense gratitude. It's something I almost never experienced in the hospital," concludes one of the Medics in the Streets.