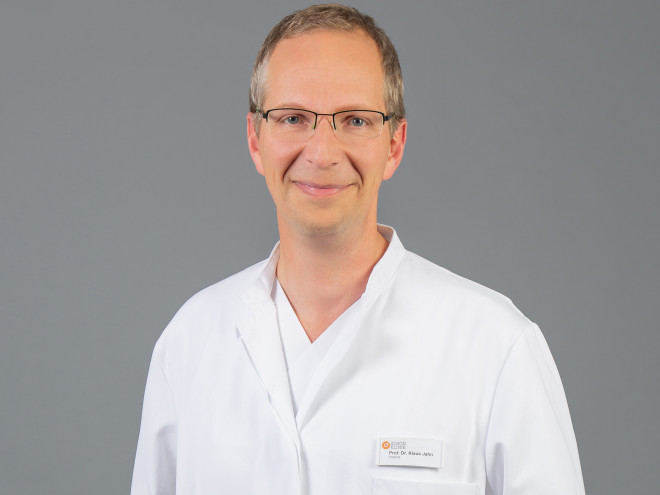 The eminent German neuro-otologist Klaus Jahn is the keynote speaker at The Fourth Annual Neurootological Day. His research focuses on balance, gait disorders, dizziness and neurorehabilitation.
---
When was the last time you felt dizzy, even in a figurative sense?
We have right now the "Oktoberfest" in Munich. It made me dizzy to look at the event even from far away last weekend. I hope this will become better over the next few days.  
The topic of your lecture at the The Fourth Annual Neurootological Day is Mechanisms of vestibular compensation and implications for the treatment of vertigo. Would you please introduce this topic briefly?
Fortunately, most patients compensate after an acute vestibular event, which means that they become better or recover completely. However, it depends on age, sex, predisposing factors and individual behavior how fast and well the compensation takes place. The knowledge about mechanisms of compensation helps to guide therapy. We learned a lot about compensation from animal and human studies that I will present.
Are you currently observing a trend of increase or decrease in some of the diagnoses you focus on?
At the moment, many patients ask for the relation of dizziness and COVID vaccination or infection. In general there is a constant increase in functional forms of dizziness. However, benign paroxysmal vertigo remains the most common disorder.

What do you consider to be the greatest moment in the development of your field? Or is neurootology still waiting for such a moment?
There are certainly many more great moments to come! Many questions are still open. Currently, I rate the increasing knowledge on the genetic basis of bilateral vestibulopathy as very interesting and relevant.  
What are your current research goals? What is your current research focus?
We currently work on vestibular function in different brain lesions. Another focus is perception of verticality. A very exiting topic is also the neuromodulation of vestibular afferents by noisy vestibular galvanic stimulation.
What interesting case have you encountered in your clinical practice?
I found it interesting to observe how patients can develop bilateral vestibular loss after short dizzy spells, probably based on immunological mechanisms. However, it is still unsolved what is exactly behind this phenomenon.
How difficult is it to distinguish different types of dizziness (dizziness, vertigo,...) from each other?
History is all! It is worth to ask the patient again and again to understand what is going on. Based on history, the different forms are easy to distinguish – easier than based on lab testing.  
What do you enjoy in your life besides your scientific and medical activities?
Riding all kinds of bicycles, reading poems, listening Bach, spending time with my family – even now when the children are not children anymore.
---
Prof. Dr. Klaus Jahn
was educated at the Medical Schools of the University of Duisburg-Essen, the Technical University of Munich, Germany, and at the University of Wisconsin, Madison, WI, USA. He received his medical degree in 1996. He received training in Neurology at the Technical University of Munich (TU) and at the Ludwig-Maximilians University of Munich (LMU) and became board certified Neurologist in 2005. 
In 2006, he achieved the habilitation degree in Neurology and Clinical Neurophysiology. The topic of his research thesis was the interaction of balance control and eye movements.
Klaus Jahn has been Consultant Neurologist at the University of Munich (LMU) 2006–2014. In 2009 he was among the initiators for an innovative unit for research and treatment, the German Center of Vertigo and Balance Disorders (DSGZ). He has been the director of this interdisciplinary center 2012-2014. In 2015 he became Medical Director at the Schoen Clinic Bad Aibling, one of Europe's largest centers for Neurorehabilitation. He currently also holds a research position as head of Neurorehabilitation at the DSGZ (LMU Munich).
Klaus Jahn published >200 original articles in international peer reviewed journals and contributed to numerous books and educational programs. His research focus is on balance, gait disorders, vertigo & dizziness, and neurorehabilitation.