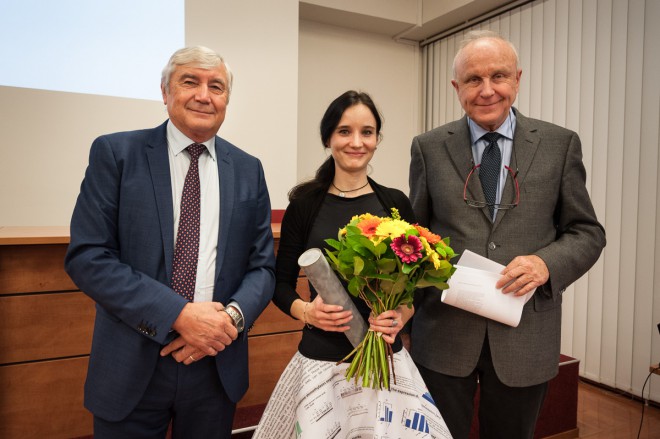 On 21 November 2019, the Dean, Prof. Vladimír Komárek, passed the Adams' Annual Awards. The Ervín Adam Prize was given to Ing. David Staněk and the Vlasta Adam Prize to Dr Kateřina Rejlová. Take a look at the photos from the ceremony.
Short interviews with awardees (in Czech):
David Staněk: I Enjoy Finding a Needle in a Haystack
Kateřina Rejlová: Doctorate? At the Beginning You Do Not Know Exactly What You Are Going to
The Ervin Adam Prize is awarded by the Faculty for outstanding work in the field of preventive medicine (in the areas of etiology, pathophysiology, diagnostics and therapy) and the Vlasta Adamová Prize for outstanding work in oncology and hematology. They are passed to students or employees under 35 years for studies published in the last calendar year.