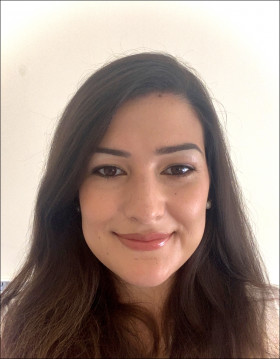 My name is Rute Castelhano, I am a LF2 International Graduate from the 2018 class. 
I am from Sintra, Portugal. I decided to study at the Second Faculty of Medicine in Prague as I had a very positive feedback from other graduates. Other decisive factors were the fact that the curriculum was taught in English, the prestige associated with the faculty and the fact that the degree is recognised in all Europe, without further exams being required. I graduated in June 2018, I then moved to the UK to work, in August 2018.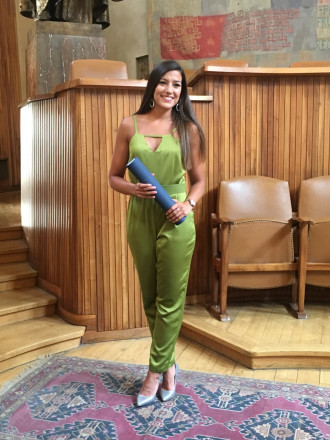 ​Whilst I was still studying at the Second Facuty, I applied to a Clinical Fellow Foundation Year 1 post at Great Western Hospital, Swindon. They recruit on an annual basis from Czech medical faculties.
I completed my Foundation training, which is two years, in July 2020. I then decided to do a year as a Clinical Teaching Fellow, at the same hospital. During this year, I taught students from Bristol, Oxford and King's Medical Universities. This year allowed me to build my CV with projects, publications, teaching and a Postgraduate Certification in Teaching and Leadership. All of this was extremely important for my application for the surgical training.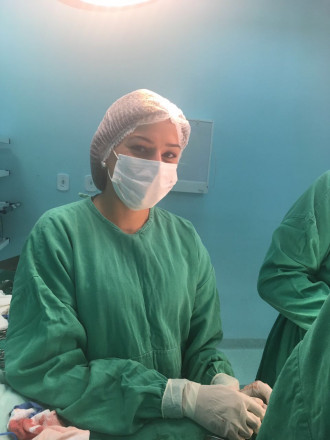 Application for Surgical Training happens annually and starts in November. In 2020, I applied to Surgical Training (Core Surgical Training) as I have always been interested in a surgical career. I ranked 51st in the whole country and got my first choice of the job. Currently, I am a run-through trainee in General Surgery at Manchester Royal Infirmary Hospital with the goal of becoming a Breast & General Surgeon.
I strongly believe that the Second Faculty of Medicine had a solid impact in my career. It provided me with the knowledge and skills required and trained me to be a resilient and hardworking doctor. The years as a medical student were sometimes challenging but the best years I had. Prague is a lovely, lively and fun city to live, where I created friendships for life.
Come and join the Second Faculty of Medicine, you won't regret it!