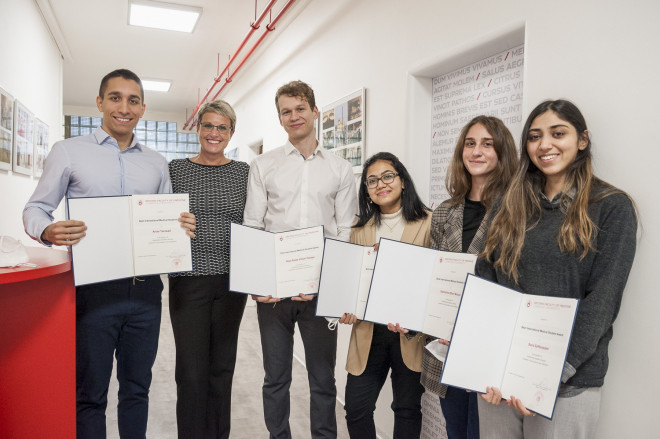 On 9 November 2021, the Dean awarded the top international students of the Second Faculty. See pictures from the awarding.
---
On Tuesday 9 November 2021, Dean Vladimír Komárek awarded Stamatina Eleni Boura, Sana Saffarzadeh, Otso Pekka Vihtori Horppu, Marguerite Kemkemer, Arian Taniwall and Sravani Angara with the Best Medical Student Award.
This award is awarded annually to the top students, the rules for awarding can be found on the webpage here. They not only represent an outstanding achievement in a symbolic sense, but also have a very practical impact. The awarded students receive generous 50 per cent tuition rebates for the academic year. The awarding took place in the Dean's office.