Entrance examination 2024/2025
The entrance exam takes place on specified dates at the Second Faculty of Medicine, Charles University, in Prague, Czech Republic. Additionally, it takes place in selected locations abroad. The entrance examination will be handled distantly if there is an unstable epidemic situation.
---
How to apply for the entrance exam and electronic application
The application form has to be filled in, finalized, and electronically sent before the scheduled deadline below.
Dates of entrance exams and registration deadlines
Prague
Regular date of entrance exam
Registration deadline
29 May 2024
30 April 2024
Alternative date of entrance exam
Registration deadline
25 June 2024
30 April 2024
Outside of Prague

United Arab Emirates / Gyanberry Education Consultants

Dubai

17 February 2024

17 April 2024

more to be announced

Izrael / MD International

Tel-Aviv

11 January 2024

6 March 2024

8 May 2024

United Kingdom / Medical Doorway

Dubai
18 April 2024
London
28 June 2024
Berlin
17 July 2024

United Kingdom / Tutelage

London
5 April 2024

South Korea / MediSociety Centre

Seoul
to be announced

Czech Republic, branch office in Turkey / CZuni

Istanbul
4 June 2024

Portugal / Information planet

Lisabon
18 May 2024
Germany / Schwester Euthymia-Stiftung
Vechta
17 June 2024
Germany / Medizin in Europa
Munich
to be announced
Greece / CMS
 
Athens
to be announced
Cyprus / AA Czech studies
Limassol
to be announced
There is an administration fee for the electronic application in the amount of 880 CZK.
electronic application
---
Admission procedure
The entrance examination consists of two parts: A written multiple-choice test and an interview.
First part: Multiple choice test
Become familiar in advance with entrance exam topics and examples of questions
» download (pdf)
Applicants take a written multiple-choice test in Biology, Physics, Chemistry (3 x 20 questions) and logic (15 questions) corresponding to standard secondary school curricula. The entrance exam topics and examples of the questions are available on our website. Applicants have 90 minutes to complete the test. Each question in Biology, Physics and Chemistry is presented with four possible answers, unlike Logic which has only one correct answer. Three points are awarded if all correct answers to the question are selected and all incorrect answers remain unselected. No points are awarded if there is a discrepancy between the final selection and the correct answer. The total number of points that can be acquired for the written test is 225. Completed written tests are marked anonymously.
Second part: Interview
Applicants with the best-written test results according to the dean's decision are subsequently invited for the interview. Examination committees consist of three faculty members. Successful applicants are expected to demonstrate their interest in the field of study, their ability to discuss medicine-related topics, and they should be able to defend their opinions. Applicants randomly draw two discussion questions/topics for which up to 60 points can be obtained.
---
Exemption from entrance examination
Applicants for the master's study program in General Medicine may be
allowed to waive the entrance exam if all of the following conditions are met:

1.a) Results in the A-level test – Physics or Mathematics, Chemistry and
Biology: Rating at least: A, A, A The test must not be taken before the
2021/2022 academic year or
1.b)  International Baccalaureate (IB) results from three subjects (two of which must be HL Chemistry and HL Biology), HL Physics or  HL or SL Mathematics with a total of 19. The total score in IB must be at least 35.
The test must not be taken before the academic year 2021/2022.
1.c) Advance placement or comparable test in Biology and either Mathematics, Physics or Chemistry. Overall: at least 75th percentile. The test must not be taken before the 2021/2022 academic year or
1.d) Grade point average for matriculation ("Abitur") subjects concerning applicants studying at secondary schools in Germany/Austria equal or less than 1.30; in Switzerland equal or more than 5.50; and in Norway equal or more than 5 Norwegian Grade points in Biology, Chemistry, Physics or Mathematics. The applicant must not have graduated from high school before the 2021/2022 school year.
2) A study applicant who wants to be admitted to the first year of the study without the entrance exam is obliged to send a request to waive the entrance exam together with the study application to the Study Department of the Faculty only electronically by April 30, 2024.
3) The order of applicants will be determined according to the above listed criteria and study averages. The entrance exam may be waived for a maximum of 25 top-scoring applicants in the A-levels, AP,  German matriculation group ("Abitur"), Swiss and Norwegian system and a maximum of 25 top-scoring applicants in the IB group, with all applicants who achieve the same result being issued with the same decision content of the statement (either that the entrance exam was waived or that the entrance exam was not waived).
To be considered for the Exemption from Entrance examination applicant must:
Upload the application together with predicted grades or high school diploma or AP to the online application and pay the application fee 880 CZK by  April 30th 2024.  
Applicants will be notified by May 3rd 2024 whether the entrance examination was waived or not waived. If the examination was waived, the applicant will be accepted to the programme. If the examination was not waived, the applicant will be able to choose entrance examination in Prague on May 29th or June 25th or with various agencies abroad.
---
The number of admitted students
The applicants with the highest scores are admitted for studies. According to the capacity of the faculty, the total number of admitted applicants (maximum 90) and the corresponding minimum score limit are set. The applicants with a total score at or above the minimum score limit are accepted. The Dean of the faculty may review the acceptance/non-acceptance decision and accept additional applicants.
---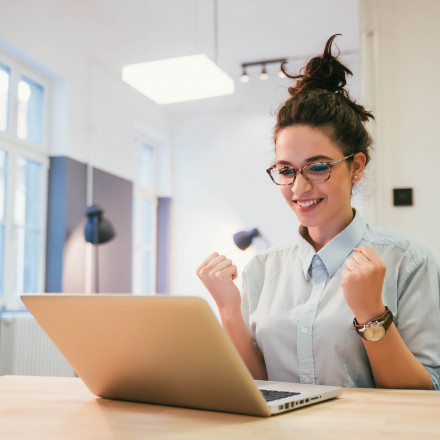 What to Do After Your Admission
» continue