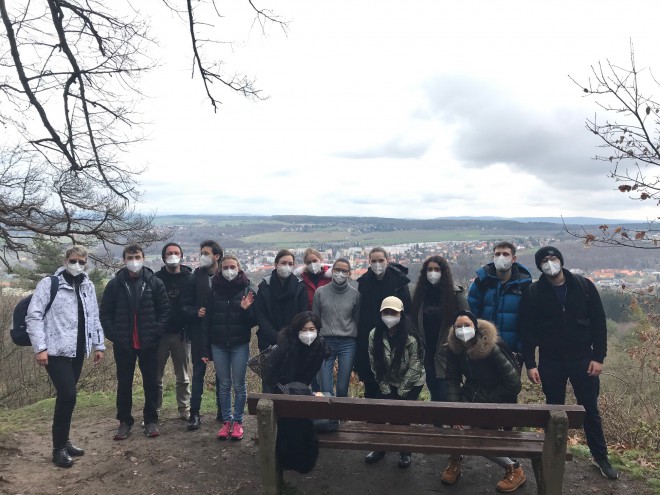 An essay by Majd Alkhouri.
---
On Saturday 17 April we went on a much needed hike organised by Mgr. Petra Fabingerová in a charming forest near Prague.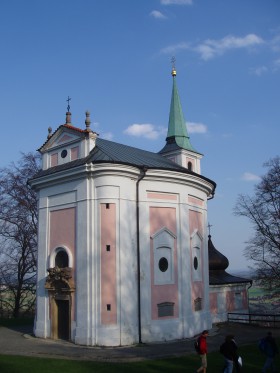 We started our trip at 10.30 when we all met at the bus stop in Smíchovské nádraží, and took bus 317 for about 30 minutes to Mníšek pod Brdy, náměstí. In this small town we walked for a few minutes to a beautiful chateau where we learned about the long and rich history behind the town and that chateau specifically. After that we set on our adventure and hiked through the forest to Skalka monastery. Leading up the hill there were fourteen beautiful statues depicting The Stations Of The Cross.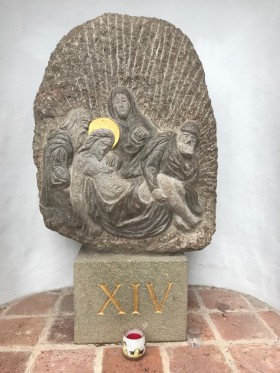 When we reached the top of the hill we sat down on the benches and had our lunch, surprisingly there was a small kiosk open that was serving small snacks and drinks. The view from the top of the hill was stunning. After lunch we started our trek down to Řevnice, another small and quiet town, where we took the train from there back to Prague.
All in all the trip was very pleasant, we got to breathe in some fresh air, stretch our legs on a nice walk, explore a new part of the Czech Republic and learn a little bit about its history.