Elections to the Academic Senate of the Second Faculty of Medicine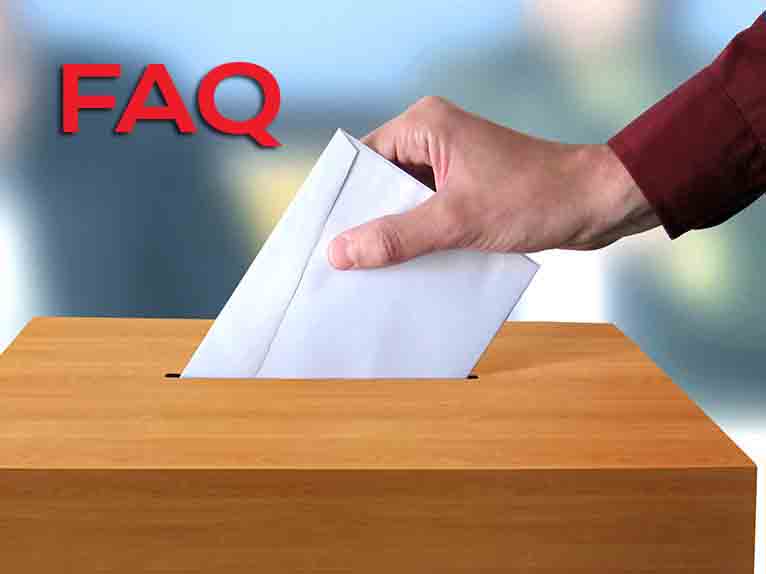 Frequently Asked Questions
How to vote? The basic terms and procedure in questions and answers.
The Academic Senate of the Second Faculty of Medicine, in accordance with its Rules of Procedure, Article (1) and (2), announces, at their meeting on 17 October 2018, the election of the Academic Senate of the 2nd Faculty of Medicine, Charles University, for the term of office from 1 February 2019 until 31 January 2021.
The Academic Senate has set the following election dates:
The first round of elections will take place for both chambers (pedagogical and student) electronically on 19 and 20 November 2018. The election system will be opened on 19 November at 8:00 and closed on 20 November at 22:00.
The second round will be held for both chambers on 10 and 11 December 2018. Election rooms will be open from 7:30 am to 3:30 pm for both days.
The Academic Senate has designated the following locations for the second round of elections:
Motol University Hospital (Deans´Office - by Study Department)
Theoretical and Pre-Clinical Department (TPD) on Plzeňská street (by Pelouchova Lecture Hall)
Bulovka Hospital (Secretariat of the Department of Infectious Diseases, the 8th floor)
The Academic Senate has designated the electoral communities in the student chamber as follows:
1st Community – 1st and 2nd year of General Medicine
2nd Community – 3rd year of General Medicine
3rd Community – 4th year of General Medicine
4th Community – 5th and 6th year of General Medicine
5th Community – 1st to 6th year of English General Medicine ('international students')
6th Community – non-medical study fields
7th Community – 1st and 2nd year of doctoral studies
8th Community – 3rd to 8th year of doctoral studies
The Academic Senate has approved the following persons to sit on the Electoral Commission:
educator 1 – MUDr. Zuzana Charvátová, Ph.D.
educator 2 – MUDr. Dagmar Holá
educator 3 – MUDr. Zuzana Blechová, Ph.D.
student 1 – Marie Slavíková
student 2 – Tomáš Mikyška
student 3 – Radka Šedivá
The Academic Senate also determined that the Election Commission will be governed by the Electoral Manual of the Academic Senate in the Second Faculty of Medicine, approved at the meeting on 17 October, 2018.
The person responsible for the administrative performance of the election is the Secretary of the Faculty Mgr. J. Šmejcká. The academic community will be informed about the progression of the election on the faculty website.
Schedule of elections to the Academic Senate of the Second Faculty of Medicine
| | |
| --- | --- |
| 17. 10. 2018 | the announcement of the elections in the regular session of the Academic Senate, the approval of the composition the election commission and the election of commission chairman |
| 19.–20. 11. 2018 | first round of elections to the Academic Senate (electronic) |
| by 23. 11. 2018 | publishing the results of the first round of elections on the faculty website and contacting the candidates by phone and e-mail |
| by 28. 11. 2018 | deadline for candidates to send official consent to their candidature |
| 29. 11. 2018 | the publication of candidates in the second round of elections |
| 10.–11. 12. 2018 | second round of elections to the Academic Senate |
| by 14. 12. 2018 | publication of the election results to the Academic Senate |
| by 21. 12. 2018 | submission of the election protocol to the chairman of the Academic Senate |