IFMSA CZ at the Second Faculty of Medicine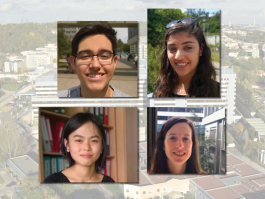 Many exchange students visit the Second Faculty and Motol University Hospital every summer under the IFMSA scheme. We asked some of them what brought them to Motol, what they like about the place and Prague and what they would recommend to other incoming students.
IFMSA internships
The IFMSA clinical and research internship programme is very attractive. Every year tens of students from the Second Faculty intern at institutes abroad. In case you are interested in IFMSA activities please visit the web of IFMSA CZ, find our branch Praha LF2 and feel free to e-mail our coordinators.