A graduate of the Second Faculty of Medicine, Dr. Sugitha Sureshkumar, writes an essay about her experiences from Prague and many renowned hospitals in the United Kingdom and the world, where she worked afterwards – with genuine gratitude to the Second Faculty, she adds.  
---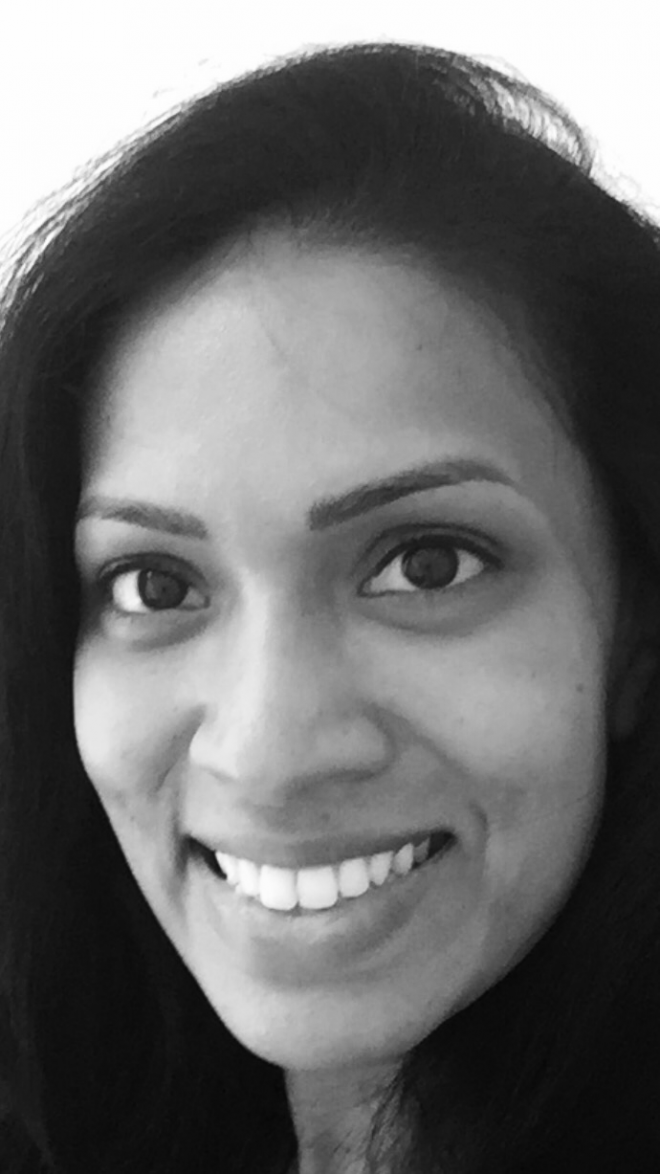 The Second Faculty of Medicine at Charles University and Motol University Hospital provided me with the tools to be able to thrive as a clinician. It also nurtured my enthusiasm to explore different aspects of medicine and supported my interest in International Medicine. I am indebted to the place which gave me my education and a life experience which I will hold dear for the entirety of my life. The period of learning and acquiring a professional and noble degree such as Medicine, whether it be in your early twenties or later on in life, is trying yet exciting and adventurous. The surroundings associated with this time in my life were crucial in shaping my outlook to the world. The melting pot found at the Second Faculty of Medicine as well as my beautiful Prague provided for the perfect environment to be inspired. The city will always feel like home – it kept me safe, allowed me to meet the people I hold dear, and make connections that will inevitably last a lifetime.
My career in Paediatrics started in London, UK I entered into medicine always knowing that Children's Medicine was what I wanted to pursue. The Paediatric Department in Motol, however, provided me with the knowledge, skills, and opportunities to make it more feasible to achieve this. The department encouraged me and made me feel worthy to be a part of this dedicated specialty. I graduated in 2009 and began to work. I, like all fresh graduates, had a lot to learn on the practical side of things. Life was not as many of us had thought it would be. The glamour and adrenaline of medicine with a 'vocational' purpose took a back seat as we tried to gain sleep! We learned to acquire skills in many types of settings and practiced, practiced, practiced! – all the while growing as people, becoming partners, parents, gaining new (and interesting) friends and valuable life experiences. Through all of this, I never forget that I was so privileged that I may help people, and children, in particular, because Charles University taught me Medicine. The professors, teaching assistants, resident physicians all took interest in our education, and I would like to think that I do the same for juniors and aspiring physicians now. Of course, my subsequent clinical experiences in the humbling institutions I had the chance to be a part of (Barnet General Hospital, King's College London Hospital, University College London Hospital, St. Mary's Hospital, and ultimately, Great Ormond Street Hospital for Children) expanded my knowledge and learning horizons.
I went on to do a Master's in Public Health at the London School of Hygiene and Tropical Medicine which showed me that there was a side to medicine that I may be well suited. Many that know me know that I have a certain nagging streak about myself, that I advocate and talk endlessly until donations are made, and differences are made. I therefore took my knack for the social science aspect of medicine and began a PhD in Global Health at the University of Geneva (collaborating with supervisors working at the World Health Organization). My work remains for the children, primarily in Low and Middle Income Countries. I now live in Vienna and make my way to Geneva at various times in the year. I am taking advantage of living to close to my beloved Prague and plan frequent visits. Prague will always draw you back. I am of Sri Lankan decent, having been born in London, England, raised in Toronto, Canada. I do, however, feel as much Czech as I do British, Sri Lankan, or Canadian. I am forever grateful for the opportunities Prague, the Second Faculty of Medicine, and everyone associated with it gave me. I look forward to achieving more for Children's Medicine and making my professors back at the faculty proud. Many thanks for taking the time to read this.
Sugitha Sureshkumar, MD