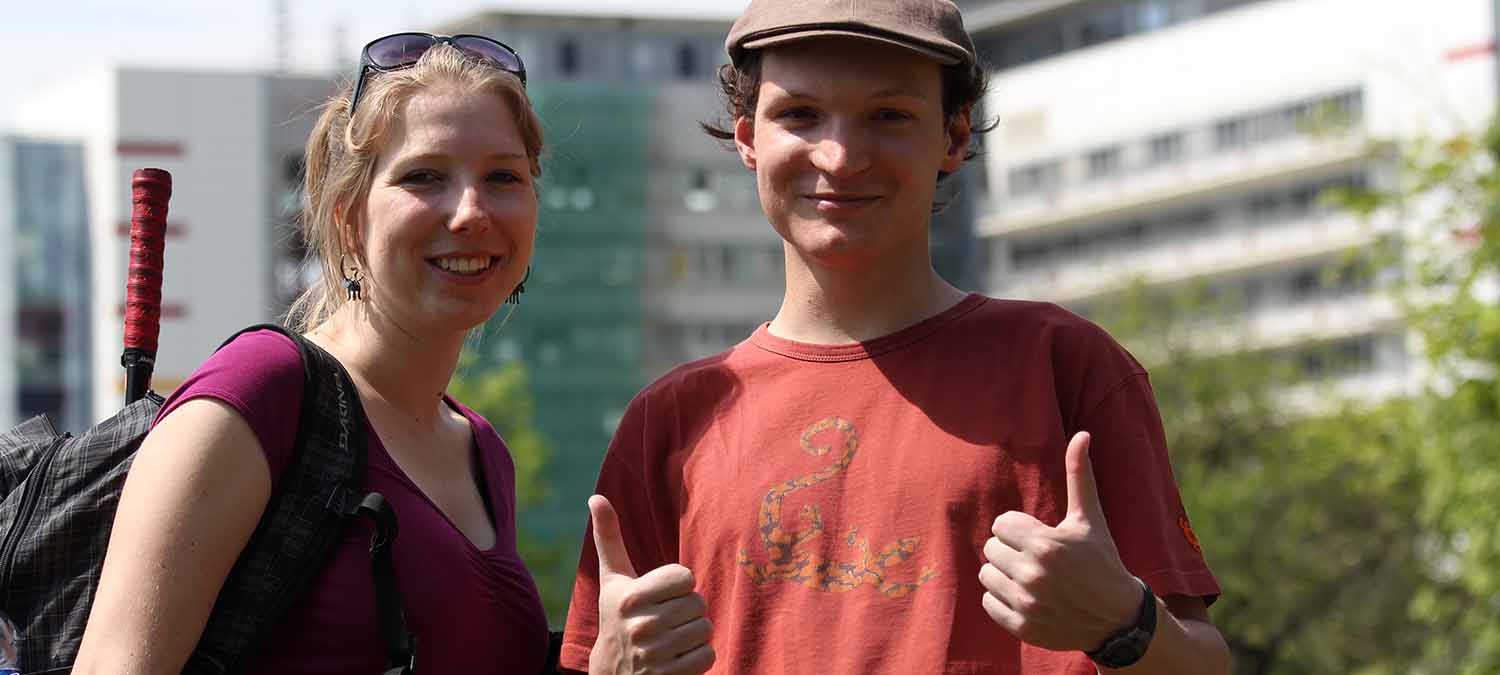 This guide presents an overview of important tips and links that contribute to your better orientation at the faculty at the beginning of your study.
The faculty is led by the Dean, who is chosen by the faculty academic senate and named by the university rector for a four-year period. At present, the Dean is Professor MUDr. Vladimír Komárek, CSc. He is supported by the Dean's Advisory Board. You can contact members of the Board by e-mail or arrange a meeting via the relevant division of the Dean's office.
The largest self-governing body of the faculty is the Academic Senate. It has 24 members, of which 12 are teachers and 12 students, and it is elected every two years. It chooses the Dean, ratifies internal regulations, the faculty budget and manages finances. The Scientific Advisory Board is another of the governing bodies.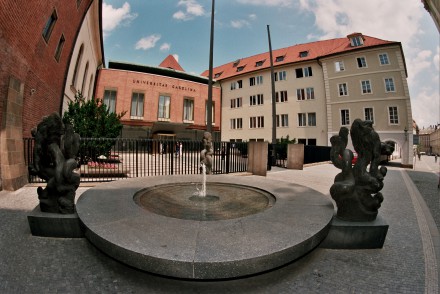 Charles University has 17 faculties (14 of which are in Prague) and more than 7,000 employees, 4,000 of whom are academics and scientists. Over 42,000 thousand students study here (almost a fifth of all students in the Czech Republic) in more than 270 accredited study programs with almost 600 departments. Charles University is a public university, i.e. an autonomous scientific and educational institution. It is led by the Rector, who at the time of writing is Professor MUDr. Tomáš Zima DrSc., MBA. The university's highest self-governing body is the Charles University Academic Senate; elections for the Senate take place every three years, and each faculty elects two representatives from its teaching staff and two students.
How to arrange your accommodation in the university dormitories step by step:
Send an e-mail to and state your planned date of arrival. Without the date we cannot arrange your accomodation.
Our students are usually accommodated in Kajetanka, Komenskeho or Hvezda dormitories, all of which are very close to the faculty. Please see the university Dormitories and Refectories web page for more information. You can tell us your preferred choice however we cannot guarantee it; you will get whichever dormitory is available at the time you ask. If you end up in a dormitory you didn't want, don't panic. Just come, stay there for few days and then ask in the dormitory you wanted whether any places have become available.
As soon as the Study Department arranges your accommodation you will get an e-mail with all the details. Please read this email carefully.
It is necessary to pay a deposit of 1,800 CZK otherwise your reservation will not be valid. This deposit will be returned to you when you leave the dormitory. You have to pay October's rent (3,800 CZK) at the same time, so please send 5,600 CZK plus the bank transfer fees. We recommend you to overpay the first month's rent and deposit in order to ensure you cover the full amount and to avoid any problems this might cause with the dormitories. The extra money you pay will be used to pay part of your rent for the following month. 
You can arrive anytime during September. In case you have already arranged your accomodation and need to arrive later, please inform directly your dormitory.
Be ready to pay September's rent at the time of your arrival. You can pay in cash at the reception desk anytime or by card in the dormitory office during office hours. If you don't pay, you can't be accommodated in your booked room. Instead, you will be temporarily accommodated in another room and will move into your permanent room after you pay.
Anytime when you send an e-mail to any dormitory and do not receive a reply within two days, please contact Mgr. Petra Fabingerová at . The dormitories' e-mail inboxes sometimes identify foreign e-mail address as spam and automatically delete them.
It is recommended to arrive at least two working days before the start of term, so that you can handle the necessary paperwork in the dormitory office.
You can find detailed information on the MHD timetables.
All essential information about your studies can be found under the Students banner on the title page (leading to the Study section in the main menu). Under the banner (i.e. in the section) you will find up to date information for students (see picture above; the title page only shows the most important announcements).
Apart from the faculty web pages, further information about the faculty and what's going on can be found at:
Apart from the faculty library, the Department for Scientific Information, you can use other libraries as well:

You can find all timetables in the Student Information System (SIS). Teaching schedules will also gradually appear in SIS, and the ability to sign up for electives via SIS is also under preparation.
Every subject is allocated a certain number of credits and the student can only move on to the next stage of study (or next year, in our case) if he or she receives an adequate number of credits. In order to enter the second year, you will need 60 credits from mandatory subjects (Anatomy (16), Biophysics (7), Medical Biology I (6), Histology and Embryology I (6), Latin Terminology (4), Nursing (6), First Aid (5), Introduction to Human Medicine (4), Czech I (6). You can find details in the description of the credit system.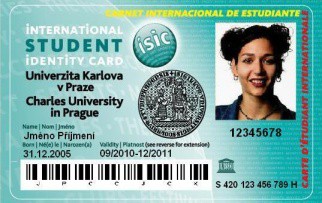 The university name and seal (in holographic form) on the Charles University student ID show a student's affiliation to Charles University and also their affiliation with a faculty (by name) or other part of Charles University. The ID looks like a chip-and-pin card bearing personal information, a bar code, a photograph and a signature strip; they are also distinguished by colour. You are supposed to arrange your ISIC after enrollment and should wear it when being at the faculty and at the hospital. You can find detailed information about the student ID, issuing atc. on the Charles University website.